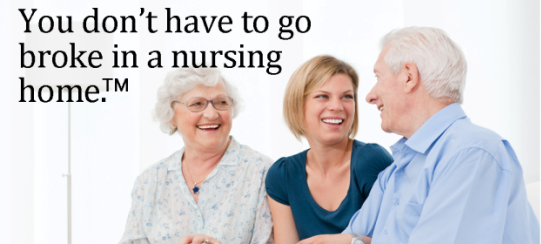 Contact a Louisville Medicaid lawyer today to help get you qualified and protect your assets.
It is possible to qualify for Medicaid benefits and still save some of your assets for your family. If you are looking for a Medicaid attorney in Louisville, New Albany, or Jeffersonville for yourself or a family member, call Bruce A. Brightwell, Attorney at Law at 812-542-0007 or contact Brightwell Elder and Probate Law online to schedule an initial consultation.
You don't have to go broke in a nursing home
Nursing home bills for your elderly loved one can pile up quickly and exhaust your savings, leaving you and your family with nothing — or worse, with debts. Medicaid benefits can ease the stress of paying nursing home bills, but many people assume they are not eligible.
Like many other New Albany and Louisville Medicaid lawyers, Bruce Brightwell knows the eligibility requirements for Indiana and Kentucky's Medicaid programs. His law firm provides personal attention and straight talk about how you may qualify for Medicaid and what you can expect from the program.
Who needs and who is eligible for Medicaid
If you have a family member in a nursing home who requires regular medical attention, he or she may qualify for Medicaid benefits. To be eligible for Medicaid in Kentucky and Indiana, you must be in a nursing home, earn less than approximately $2000 in monthly income and have less than approximately $2000 in assets or resources on any one day of the month.
Medicaid should cover:
Doctor visits
Hospital visits
Surgeries
Prescription costs

Dental care
Vision care
Mental health care
Family planning
Louisville elder care lawyer Bruce Brightwell can advise you on measures you can take to help your loved one qualify for assistance.
How Medicaid planning helps you
Medicaid planning is a strategy that allows you to exempt some of your assets so you can be eligible for Medicaid. It can also help you protect your assets from nursing home bills through an irrevocable trust and ensure those assets remain available for your family.
If you still have Medicaid questions, visit our FAQ page  or contact us to discuss your specific situation.
Kentucky's Department for Medicaid Services website has more information as well. For New Albany & Jeffersonville area residents, Indiana Medicaid provides a wealth of information specific to your state's Medicaid laws.