Louisville Elder Law, Probate, Estate Planning, Medicaid and Probate Litigation Lawyer
Advice & Advocacy For Your Life & Legacy
When your legacy is on the line, reach out to someone who can protect you and your assets now, and who will usher your estate plan through probate to protect your loved ones in the future. Attorney Bruce A. Brightwell is dedicated to helping clients plan for the future and deal with today's problems through efficient, high-quality legal services.
You can begin with no obligation by scheduling an initial consultation with our Medicaid, estate planning and elder care lawyer. Serving Louisville, KY, as well as New Albany & Jeffersonville, IN.
Your relationship with Brightwell Law starts with a conversation with Bruce regarding your immediate needs and your goals for the future. He learns what is important to you, so he can create an estate plan or other protections to address these critical issues. With Bruce's knowledge of the law and his firm's responsive service, we strive to serve your estate now and to make sure your wishes are honored once you are no longer able to communicate them.
You don't have to go broke in a nursing home.™
Bruce also assists clients who have a loved one in or about to enter a nursing home. There are programs available that can assist you and your family, and our firm's legal counsel quickly and efficiently addresses your needs when urgent legal matters arise.
Since founding our law firm in 1998 in New Albany, we have provided compassionate guidance and detailed attention to clients in the greater Louisville area, and have since opened an office in the Derby City. We help clients and their families plan for themselves and protect their loved ones in a broad range of ways:
| | |
| --- | --- |
| How we protect you now: | How we protect you in the future: |
| | |
Brightwell Elder and Probate Law is located in Louisville, Kentucky and serves clients in and around Jefferson County, Oldham County, and Bullitt County, including, Louisville, Jeffersontown, Saint Matthews, LaGrange, Shepherdsville, and Mount Washington.

Kentucky
Louisville
Shepherdsville
LaGrange
Mount Washington
Jeffersontown
Saint Matthews

Jefferson County
Bullitt County
Oldham County
Brightwell Elder and Probate Law is located in New Albany, Indiana and serves clients in and around Floyd County, Clark County, Harrison County, Scott County and Washington County, including New Albany, Jeffersonville, Clarksville, Corydon and Scottsburg.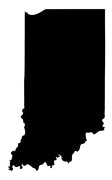 Indiana
New Albany
Jeffersonville
Clarksville
Corydon
Scottsburg

Floyd County
Clark County
Harrison County
Scott County
Washington
Experienced legal representation
While Bruce currently represents clients as a Louisville wills and trusts lawyer, his experience has a broader base. Bruce's background in corporate litigation and his Board Certification as a Civil Trial Advocate allow him to bring a fresh perspective, innovative solutions and aggressive representation when necessary to all estate, asset protection and benefits issues.
Contact an estate planning, trust and probate lawyer in Louisville
For an experienced will, trust, probate, elder care and estate planning lawyer in Louisville, call 812-542-0007 or contact Brightwell Elder and Probate Law online and schedule your initial consultation.
Louisville Estate Planning, Medicaid, Elder Law & Probate Litigation Lawyer