When an individual has purchased a Medigap insurance policy to supplement Medicare coverage, how medical bills are paid depends upon two factors: whether the medical provider accepts Medicare and whether the individual has arranged for his or her Medigap insurance company to send claims directly to Medicare.
Federal laws impose restrictions on how and to whom Medigap policies are sold, as well as how payments are made.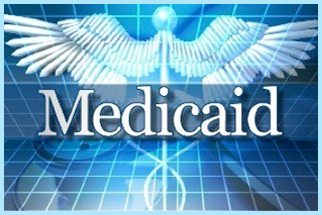 Private Contracts and Payment
Some medical providers choose not to accept Medicare in payment for services they render, even though their patients may have Medicare coverage. When this is the case, the providers often ask their patients to sign private contracts in which the providers agree to provide services if the patients agree to pay for those services themselves.
Signing private contracts has important consequences, however, because it removes claims from the entire Medicare system. As a result, the provider will not send in a Medicare claim, Medicare will not pay for the service even if a claim is submitted, and the patient will have to pay for the services, often at the time they are rendered. Additionally, the provider's bill will not be reduced to the Medicare limiting charge, leaving the patient responsible for the provider's full charge, and Medigap policies will not pay anything on the claim.
Direct Medicare Payment
Often, medical providers do accept Medicare payment. In those cases, how payment is made depends upon whether the provider has an automatic claims service and, if not, whether the patient has authorized direct submission of claims to the Medigap insurance company. The majority of Medigap insurers have an automatic claims service, in which a private company under contract with Medicare automatically submits claims directly to them. Even if a Medigap insurer does not maintain an automatic claims service, a patient can authorize direct payment to his or her medical provider. When a provider is paid directly by a Medigap insurer, the patient receives a Medicare Summary Notice that shows the original charge and payments made.
Proper Insurance Practices
Insurance companies who sell Medigap policies are barred by federal law from committing several acts, mostly related to how they market and sell policies. For example, they may not misrepresent their policies as part of Medicare; they may not lie, mislead, or pressure consumers; and they may not sell Medigap policies to those who have Medicare Advantage plans. They also may not sell policies to those who already have Medigap policies or to those who receive Medicaid, except in limited circumstances.